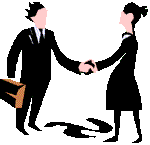 Welcome to the web site of Jel Employment Services, Inc. While surfing through our site, we invite you to explore all pages and we also would like to extend an invitation to contact us with any question you may have. You can always contact us via email or feel free to call or fax.

This site has been optimized for Microsoft Internet Explorer.

Click to begin your web experience.